Add On - Birthstone Stackers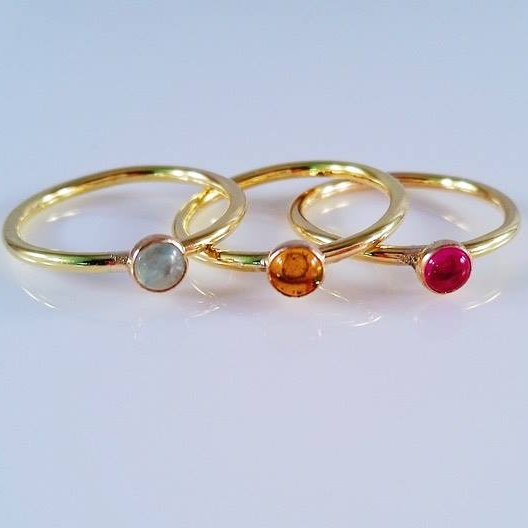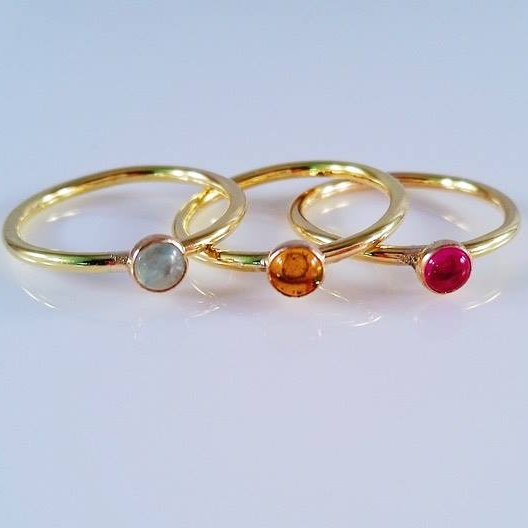 Add On - Birthstone Stackers
These delicate birthstone rings are 100% handmade, created to order by Rachael at Simply Chic and the perfect piece to pair next to our stacking rings. These delicate 4 mm gemstones add a little extra something to the presentation of your keepsake ring and also create a set that's perfect for honoring the birth months of your loved ones.
Below you can find the stone options available:
January: Garnet
February: Amethyst
March: Aquamarine
April: Clear Quartz
May: Emerald
June: Moonstone
July: Ruby (man made)
August: Peridot
September: Lapis Lazuli or Blue Sapphire (man made)
October: Pink Sapphire (man made) or Simulated Opal (man made)
November: Citrine
December: Turquoise or Blue Topaz
Sizing options are are follows:
Metal options available:
Yellow gold filled

Rose gold filled

Sterling Silver
Please do not purchase this listing alone. To do so will result in an order cancellation according to our stated policy. These rings are meant to be purchased in addition to one of our DNA keepsake designs.
By putting this item into your cart and placing an order with Sacred Legacy Arts, you are agreeing to be bound to all of our shop policies, terms, and conditions. Please see FAQ for complete details.