Isabel Legacy Ring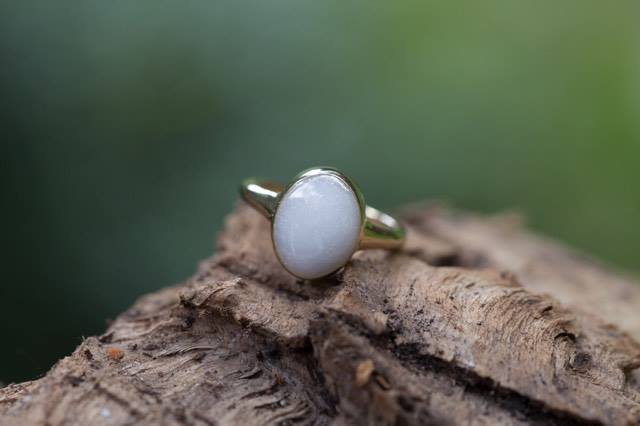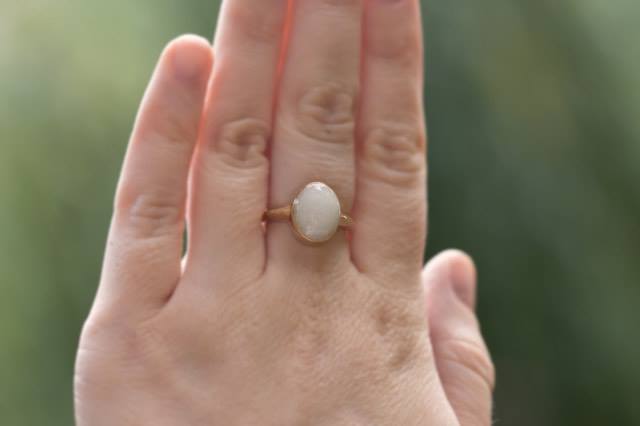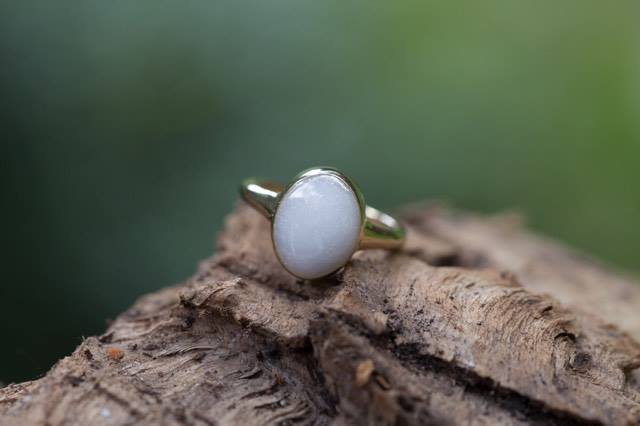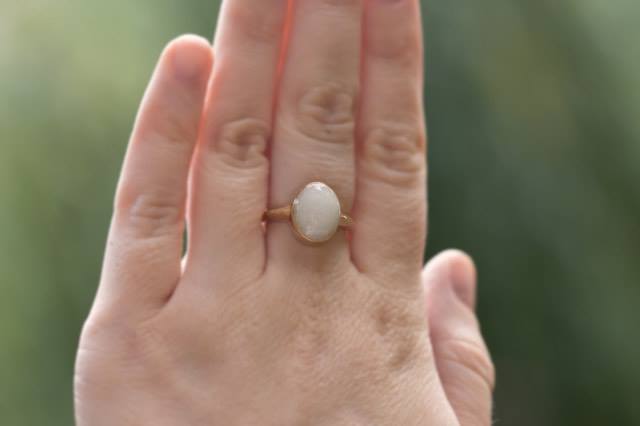 Isabel Legacy Ring
An original design collaboration between Anueva Jewelry and Sacred Legacy Arts: we bring you this high end, legacy heirloom keepsake ring in your choice of sterling silver, solid 10k yellow or white, or 14k yellow, rose, or white gold filled with your choice of DNA keepsake inclusions in an 8x10mm legacy stone.

The ring is made through a process with ancient roots, called lost wax casting. Civilizations have been using the very same tried-and-true process to create jewelry for centuries. When you place an order, a wax version of your ring is made in your size, by hand. Through a multi-step process, that wax model disappears and it its place is silver or solid gold, exactly in the shape of your ring. Your ring is then hand-finished as we remove excess material and turn the dark, newly casted metal, into a bright, shiny piece. Many tools are used by hand at the jewelry bench to give your ring it's final polished finish.

We are committed to caring for the environment. The gold used in our pieces is reclaimed: totally post-consumer recycled and refined for purity again at the refinery.

Your DNA legacy stone is then created entirely by hand through professional preservation and hand casted artistry using only museum archival quality, jeweler's grade preservation resin.

Important information when ordering the Isabel:
Using the drop down menu below choose the metal or karat gold that you wish to receive.

During check-out please indicate the ring size and gold color you would prefer.

Sizes are in standard USA sizing

Whole and half sizes 3 - 9 available

Extended sizes are also available. Please email us at sacredlegacyarts@gmail.com for special ordering requests before placing your order.

10k gold is available in yellow or white

14k gold is available in yellow, rose or white
You will also be asked to indicate the inclusion you will be sending, including but not limited to:

Breastmilk

Hair

Ashes

Placenta

Umbilical

Sand/Soil

Dried Flowers

Our pieces cannot accommodate multiple inclusions

Have other ideas? Please contact us to explore the possibilities!
Click here for our Styling Guide
Click here for our Frequently Asked Questions
As your own inclusions are used in your sacred legacy keepsakes, all of our pieces are made to order, custom items. Thank you for supporting handmade!
By putting this item into your cart and placing an order with Sacred Legacy Arts, you are agreeing to be bound to all of our shop policies, terms, and conditions. Please see FAQ for complete details.